Registro de iate San Marino
San Marino é um Estado Membro da IMO desde 2002 e iniciou um novo registro de navios em 2021, o que garante um registro rápido e eficiente na Europa. O registro de bandeira para iates particulares é válido por 5 anos e o procedimento leva apenas 2 dias úteis.
San Marino é uma bandeira de renome que é válida em todo o mundo e é uma bandeira da IMO altamente cotada. San Marino tem sua própria delegação na IMO e escritórios representados em vários países.
Como San Marino está na Europa, mas não faz parte da UE, está idealmente localizado para navios que navegam no Mediterrâneo.
Registro de iate extremamente popular
O registro de iate de San Marino é um registro de iate extremamente popular devido ao seu rápido processo de registro e baixo custo. Isso, juntamente com uma bandeira de prestígio, como a de San Marino, certamente será uma possibilidade popular para proprietários de barcos em todo o mundo.
Como é altamente respeitado, você economizará muita burocracia e burocracia ao entrar em uma nova marina / país.
Benefícios do registro do iate San Marino
Pronto em apenas dois dias úteis
Todo o procedimento pode ser feito online
Válido por 5 anos
Não há necessidade de enviar originais por correio
Disponível para qualquer nacionalidade
Legislação clara e simples
Nenhuma inspeção de iate necessária para iates particulares com menos de vinte e quatro metros
Sem burocracia
Também adequado para iates comerciais
Baixos custos de registro
Adequado para alugar um iate privado
Atendimento ao cliente competente
Registro europeu bem conhecido
Na lista branca do MoU de Paris
Válido em qualquer país do mundo
Acordos com as principais organizações técnicas reconhecidas pela IMO
Incluindo Licença de Rádio AIS e MMSI
Sem restrições de nacionalidades de proprietários e tripulantes
Como funciona?
Você precisa de um registro de iate em San Marino? A Yacht Registration Holland atende clientes de todo o mundo. Nosso serviço de registro cobre todo o processo de registro em inglês.
Você só precisa seguir alguns passos simples em nosso processo de registro online. Quando recebermos os documentos necessários, criaremos o dossiê completo para solicitar o registro do iate San Marino para você. Após a conclusão, enviaremos todos os documentos de registro em seu portal de registro online para uso imediato.
Processo de inscrição on-line
Solicitar um registro de iate em San Marino conosco é fácil! Você pode facilmente solicitar o registro do seu iate online. O vídeo abaixo explica brevemente como isso funciona. Para mais informações, consulte a página 'portal de registro online'.
Registro direto para titulares de passaporte da UE e de fora da UE
O registro de iates de San Marino é um registro de iates disponível para todas as nacionalidades. Além disso, você pode registrar seu iate de forma privada ou comercial.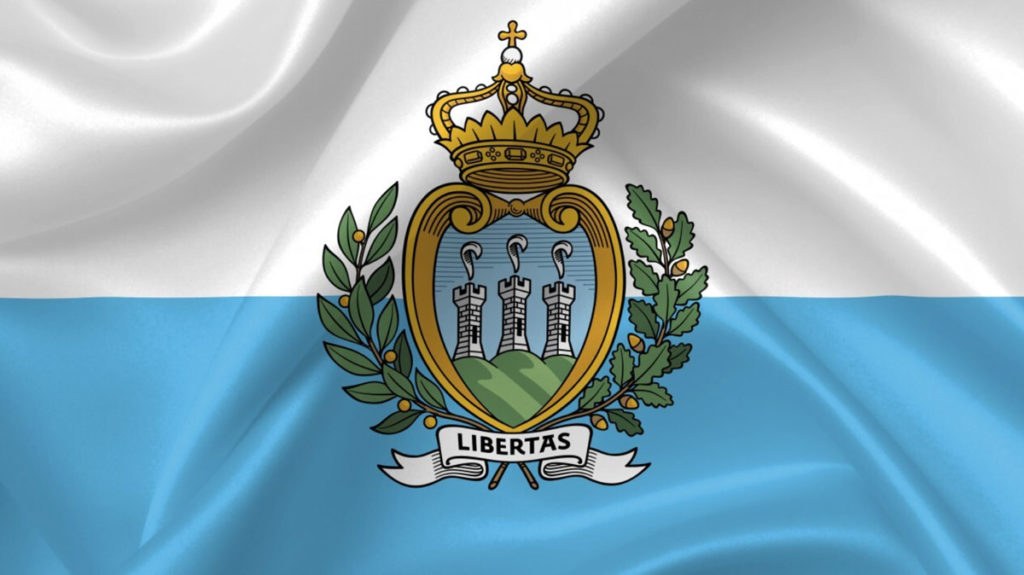 Se uma empresa possui atualmente seu iate, você pode usar essa empresa para registrar seu iate. Ainda não tem uma empresa e gostaria que uma empresa fosse a dona do seu barco? A Yacht Registration Holland ajuda você a criar uma empresa em Gibraltar, Reino Unido, Panamá ou Irlanda.
IMPORTANTE:
Como não residente de San Marino, você deve ter um agente residente local como seu representante local. Nós providenciaremos isso para você. Isso lhe dá um agente registrado oficial em San Marino por apenas € 100 por ano (€ 500 para o registro de 5 anos da sua licença). A compensação é a mesma para embarcações particulares ou de empresas.
Quanto tempo leva para obter um registro de iate em San Marino?
A vantagem do Registro de Iate San Marino é que você receberá o registro em até dois dias úteis. Isso significa que você pode usar o Registro de Iate San Marino instantaneamente e o torna o procedimento mais rápido do mundo!
Quanto custa um registro de iate em San Marino?
The price is based on the length of the boat:
Iates até 10,00 metros 525€
Iates de 10,00 metros a 24,00 metros € 1600,-
Custos adicionais:
Agente residente local € 100,- por ano / € 500,- por um período de 5 anos
Nosso manuseio e administração custa € 250,-
Os custos adicionais são para um agente residente local e nossos custos de manuseio e administração, que incluem:
Certificado provisório de registro de iate de San Marino
Certificado de registro de iate San Marino
Licença de rádio oficial San Marino AIS & MMSI (opção para iates <10 metros de comprimento)
Certificado de segurança de iate de San Marino (opção para iates <10 metros de comprimento)
Agente Residente de San Marino por 5 anos
Todos os impostos e taxas de San Marino
Nosso manuseio e custos
Para registrar com sucesso seu iate em San Marino, precisamos:
Cópia digitalizada em cores do seu passaporte ou carteira de identidade
Documentos da empresa se o iate for de propriedade de uma empresa (com menos de 6 meses)
Bill of Sale ou Certificado de Construtores (com firma reconhecida se o iate tiver menos de 10 metros)
Procuração (nós forneceremos isso a você)
Comprovante de exclusão do registro anterior (quando aplicável)
Certificado de tonelagem internacional anterior (quando disponível)
Formulários de inscrição preenchidos (nós forneceremos isso a você)
Cópia da sua apólice de seguro do iate (para iates com mais de 24 metros)
No caso do iate ter mais de 20 anos, você precisa primeiro organizar uma inspeção de pré-registro com um inspetor da lista de aprovados. Uma vez feito, você pode enviar o relatório da pesquisa por e-mail para nós.
Quais empresas de pesquisa e classificação são aprovadas pelas autoridades de San Marino?
Rina, Bureau Veritas, Lloyd's, Turkish Lloyd, DNV e o American Bureau of Shipping estão autorizados pelas autoridades náuticas de San Marino a realizar os navios em inspeção em seu nome. Também é possível fazer uso de vistoriadores autorizados de San Marino.
Todos os documentos precisam estar em inglês ou italiano ou uma tradução formal precisa ser fornecida.
Ferramenta geradora de nota fiscal
Temos uma ferramenta Geradora de Notas de Venda gratuita disponível. Esta ferramenta ajuda você a criar uma nova Nota Fiscal para o seu iate. Depois de preencher os dados, você pode enviá-lo. Em seguida, verificaremos todas as informações fornecidas gratuitamente. Uma vez aprovado, criaremos a nova nota fiscal e informaremos como baixá-lo.
Empresa confiável com referências verificadas